Podcasts from Academy Health's 2018 Meeting
The following VA HSR&D podcasts are from Academy Health's 2018 Annual Research Meeting (ARM), held in Seattle, WA June 24-26, 2018
20 Years of the HSR&D Quality Enhancement Research Initiative
Summary:
QUERI dissemination coordinator Diane Hanks talks with QUERI director Amy Kilbourne, PhD, and QUERI program leaders Drs. Allen Gifford, JoAnn Kirchner, Anne Sales, and George Jackson about QUERI's 20 year history and its future potential.


Veterans' Experiences with the Veterans Choice Program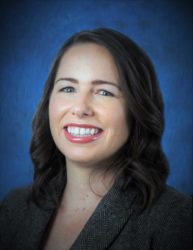 Summary: QUERI Dissemination Coordinator Diane Hanks talks with Megan Vanneman, PhD, MPH, about her research evaluating Veterans' experiences with community care before and after the advent of the Veterans Choice Program.
This podcast, and others like it, are also available on the VA website—click here.