Guidance for Study Design & Proposals
A selection of publications, tools, and recommendations for developing strong proposals and adaptive studies​
Enola K Proctor, Byron J Powell, Ana A Baumann, Ashley M Hamilton and Ryan L Santens
Implementation Science
October 12, 2012

Acknowledging the challenges and nuances of crafting stand-out study proposals that address implementation, the Proctor, et al., recommend important elements for research scientists to include in their grant applications. The authors identify 10 key ingredients that make an application stronger and convey the significance and impact of the proposed study to reviewers.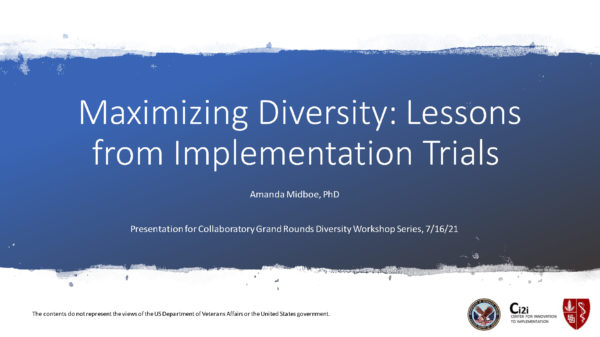 The intent of this presentation is to highlight lessons from implementation trials that can be applied to increase diversity, equity, and inclusion in future trials. There is a focus on stakeholder engagement early and often as well as a reminder to define what diversity means for your particular implementation trial.
Read More »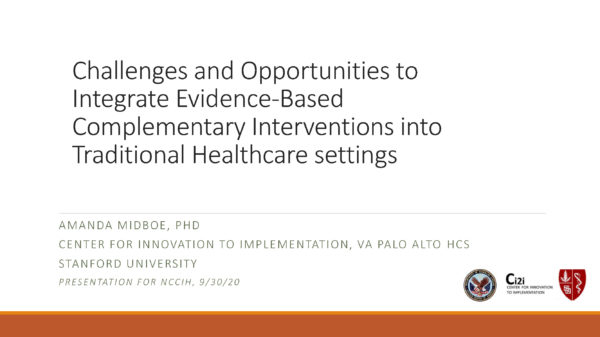 This presentation outlines some key pieces that are necessary for implementation science grants, including methods and design considerations that are relevant to implementation science.
Read More »
Northwestern University's Dissemination and Implementation Program
Northwestern's Center for Community Health (CCH) and the Center for Prevention Implementation Methodology formed the Dissemination and Implementation Program to provide education, training and consultation to academic and community stakeholders on best practices for translating evidence-based services and programs into clinical and community practice.